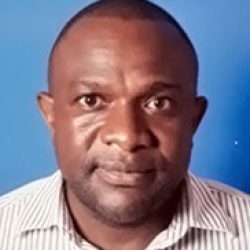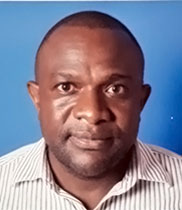 Mpoki Shimwela
Banana Program Coordinator
Tanzania Agricultural Research Institutes (TARI), TARI-Maruku, Tanzania
Bio
Mpoki Shimwela, is a senior agricultural research officer and national coordinator of banana research program with Tanzania Agricultural Research Institutes (TARI). He is based in TARI-Maruku in north west Tanzania and has been with TARI since 2007. His research activities focus in identifying and solving economically significant problems affecting the banana industry in Tanzania. He obtained his PhD in Plant Pathology from the University of Florida in 2016 and his MSc in Plant Science (Plant Pathology and Entomology) from Wageningen University, 2011. He is currently involved with three large banana projects: Accelerated Breeding Better Banana (ABBB), Improving scalable banana agronomy for small scale farmers in highland banana cropping systems in East Africa, and Addressing Vitamin A deficiencies in the Great lake countries through Banana-based foods.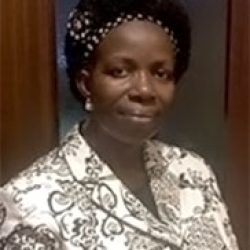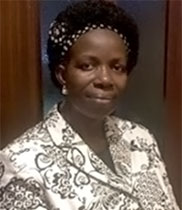 Priver Bwesigye
Senior Research Officer
National Agricultural Research Organisation (NARO), Kampala, Uganda
Bio
Priver Namanya Bwesigye is a Senior Research Officer and the Program Leader for the National Banana Research Program at NARO, Uganda. She obtained her PhD in 2010 from Queensland University of Technology in Australia in Plant Biotechnology. Priver began her research career in Banana in 1993 in banana nematology. She pioneered the establishment of banana tissue culture, embryo culture and banana cell suspensions systems in support of banana conventional breeding and biotechnology at NARO. With these systems in place, NARO released the first six disease resistant conventionally bred Matooke hybrids in Uganda. Her doctoral research forms part of the initial functional studies in the development of banana derived genes for enhancement of pro-Vitamin A (pVA), a technology that was adopted at NARO, leading to the development of genetically modified Matooke with enhanced levels of pVA. She is one of a team of NARO scientists in banana biotechnology that established systems for genetic engineering of banana, confined field trails, and support to the evolving development of Uganda's biosafety framework. Priver is an award winner of Christian Bonte- Friedheim's Award 2004 for Best Young Scientist in ASARECA [Association for Strengthening Agricultural Research in Eastern and Central Africa].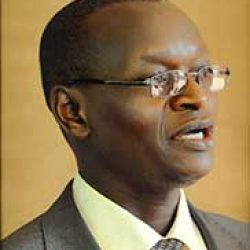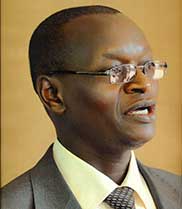 Jerome Kubiriba
Senior Research Officer
NARO, Kampala, Uganda
Bio
A Senior Research Scientist, specialised in Plant Disease Epidemics control for improved livelihoods of the farming and consuming communities. He has been engaged in the development of technologies and actively mobilizing banana value chain actors to utilise the technologies. He currently leads a vibrant team of scientists and other actors for the promotion of the banana industry in Uganda and beyond. Within the ABBB breeding project, he is specifically charged with releasing banana hybrids in Uganda and Tanzania.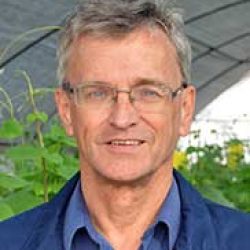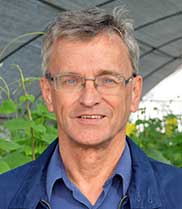 Graham Thiele
CGIAR Research Program on Roots, Tubers and Bananas
Director, CGIAR Research Program on Roots, Tubers and Bananas (RTB)
Bio
Graham Thiele, PhD, Director, CGIAR Research Program on Roots, Tubers, and Bananas (RTB) which brings together multiple partners to improve food security and reduce rural poverty through research for development. He provides intellectual leadership to develop a shared vision, build a strong partnership among participating centers, partners and other stakeholders and manage for outcomes. Graham is a social scientist and expert in targeting, priority setting, and impact and adoption studies of new agricultural technologies. He spent 17 years with the International Potato Center (CIP), most recently as the Leader for Social and Health Sciences. Graham has worked in Bolivia, Ecuador, Peru, Tanzania, Kenya, Benin, Rwanda, Indonesia and the Philippines. He helped develop, implement, and assess several, novel participatory methodologies designed to link farmers with markets, inform research agendas, and promote innovation in policies, products, and technology uptake. Graham holds a PhD in Social Anthropology and a MSc in Agricultural Economics. Email: g.thiele@cgiar.org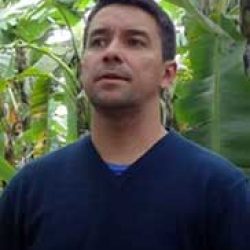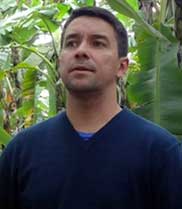 Edson Perito
EMBRAPA | Banana Breeder
Empresa Brasileira de Pesquisa Agropecuária, Brazil
Bio
Edson is a researcher with Embrapa, responsible for the genetic improvement program for bananas and plantains and leader of the Musa technical team. He began his career as an agronomist before focusing on plant breeding, obtaining his PhD in Genetics and Plant Breeding at the Federal University of Lavras in 2005. He additionally serves as Professor of the Postgraduate Course in Plant Genetic Resources at the Federal University of the Bahia Recôncavo, responsible for "Population Genetics", as well as Professor of the Postgraduate Course in Biotechnology at the State University of Feira de Santana, responsible for "Biotechnology Applied to Plant Breeding". He acts as adviser to numerous Master's and Doctoral students and supervises Post-Doctorates and holds the CNPq Research Productivity Scholarship Level 2. His primary lines of research include genetic improvement, biotechnology, quantitative genetics, molecular markers, biostatistics and biometrics. Within the project Edson provides an important link to the Brazilian banana breeding program and germplasm accessions.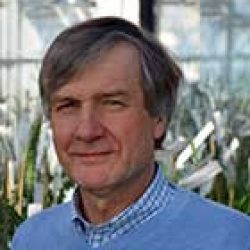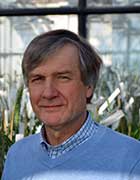 Jaroslav Dolezel
Professor
Institute of Experimental Botany, Olomouc, Czech Republic
Bio
Jaroslav Dolezel is Head of the Centre of Plant Structural and Functional Genomics of the Institute of Experimental Botany in Olomouc (Czech Republic), Research Director of the Centre of the Region Hana for Biotechnological and Agricultural Research in Olomouc, and Professor of Molecular Biology and Genetics at Palacky University in Olomouc. Research of his team focuses on plant genome structure, function and evolution. Among other achievements he has pioneered the use of DNA flow cytometry in Musa taxonomy and banana breeding and has participated in several Musa genome sequencing projects. His laboratory serves as Musa Genotyping Centre and has been genotyping all the accessions from the International Musa Germplasm Transit Centre (Leuven, Belgium). J. Dolezel regularly teaches in international training courses and has received several prestigious awards for his scientific achievements.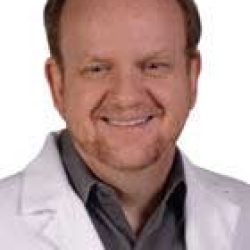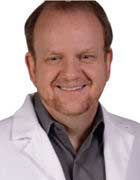 Al Brown
Banana Breeder
IITA, Arusha, Tanzania
Bio
Allan Brown obtained his PhD from the University of Illinois in 2004 and has considerable experience with both conventional and marker-assisted breeding of several vegetable and fruit crops. Throughout his academic and professional career he has worked with sweet corn (University of Minnesota), chili peppers (New Mexico State University), broccoli (University of Illinois), peas (Washington State University), and peach and blueberry (North Carolina State University). At NCSU, he was the lead PI on an international collaborative project to generate the first genomic draft sequence of blueberry (Vaccinum corymbosum) and was the first researcher to use high density SNP arrays of rapeseed to generate saturated genetic linkage maps of related plant species.
While on the faculty of NCSU, he served as an inaugural member of the Plants for Human Health Institute and conducted collaborative research with industry partners to identify genetic factors in broccoli and blueberry that enhanced or modified the profiles of nutrients and phytochemicals in plants that are associated with human health (calcium, iron, zinc, glucosinolates, carotenoids, and flavonoids).
He is a believer in translational science and believes that we can and should bridge the gap between basic and applied research to find real-world solutions to agricultural and health concerns.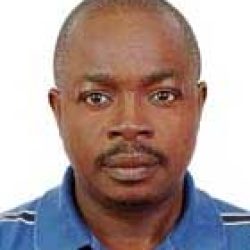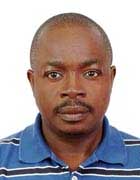 George Mahuku
Pathologist
IITA, Dar es Salaam, Tanzania
Bio
George Mahuku, from Zimbabwe, is the Senior Plant Pathologist for Eastern, Southern and Central Africa. George holds a BS degree in Agriculture from the University of Zimbabwe, Harare, Zimbabwe (1986), MSc degree in Plant Pathology/Virology from Texas A&M University, College Station, Texas, USA (1991), and a doctorate degree in Plant Pathology/Molecular Biology from the University of Guelph, Guelph, Ontario, Canada (1995).
Prior to his appointment, he was a Senior Scientist-Maize Pathologist for the Global Maize Program, International Maize and Wheat Improvement Center (CIMMYT). He also served as a Senior Scientist-Plant Pathologist for the Bean Improvement Program, Centro International de Agricultural Tropical (CIAT) (1998 to 2007), and a Senior Research Fellow at the Crop and Livestock Research Centre, Agriculture and Agri-Food, Canada (1997 to 1998).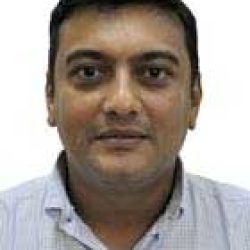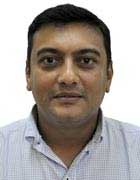 Trushar Shah
Bioinformatician
IITA, Nairobi, Kenya
Bio
Trushar Shah is the Integrated Breeding Platform (IBP) Hub Manager. He is a Kenyan national. He graduated from the University of Bristol, UK, with an honors degree in biochemistry, molecular biology, and biotechnology. He holds a MSc in molecular modeling and bioinformatics from Birkbeck, University of London.
Before joining IITA, he was a Scientist (Bioinformatics) and Coordinator, Data Management Unit at ICRISAT. He also worked as Bioinformatics Specialist & Computational Biology (2007–2009) at CIMMYT on the analysis of gene expression, association mapping, marker and genomic data.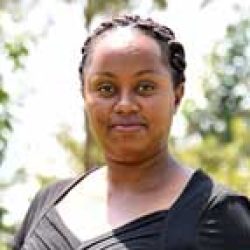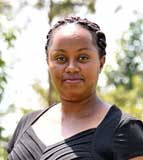 Brigitte Uwimana
Banana Molecular Breeder
IITA, Kampala, Uganda
Bio
Brigitte Uwimana obtained her PhD degree from Wageningen University and Research Center (Netherlands) in 2011. She also received a MSc degree in Plant Sciences with a specialization in Plant Breeding and Genetic Resources in 2007 from the same university. She joined IITA as a Postdoc Banana Breeder in 2013. She was first based in Arusha, Tanzania. In 2015 she moved to IITA – Uganda and started working as a banana molecular breeder in 2016. She is now based at Namulonge/Sendusu (Uganda) where she oversees banana breeding activities of East African Highland Bananas, entailing the development of molecular tools.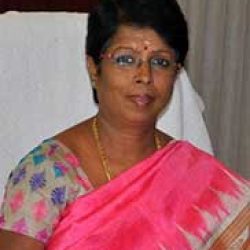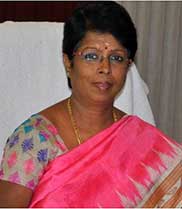 Uma Binita
Director, National Research Centre for Banana | Breeder
National Research Centre for Banana, India
Bio
Uma Subbaraya has her MSc and PhD in Horticulture from University of Agricultural Sciences, Bangalore, India. With a brief stint as Horticulture Officer in the State Department and as a Teaching Fellow in the University, she joined ICAR as Scientist at Indian Institute of Horticulture Research, Bangalore, India. She moved to the National Research Center for Banana at Trichy at the institute's inception in 1993. Since then, she has worked with bananas and plantains at NRCB in various capacities, taking over as the Director in 2016. She is also the nodal officer for the 'banana component' of All India Co-ordinated Research Programme on fruits with 11 centers across the country. She has worked on various components of Musa Genetic Resource Management and banana breeding. She now works with a strong team of 16 scientists at NRCB and researchers from NARS, India. She has worked with grass root level functionaries implementing numerous NARS technologies with farmers and has been actively involved with PPV and FRA (Protection of Plant Varieties and Farmers' Rights Authority), India. Her team is committed to the raising living standards of banana farmers through a number of central schemes, such as Tribal Upliftment, North Eastern Hill programs etc. through awareness campaigns, training and entrepreneurship development.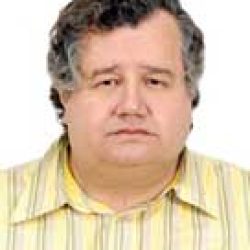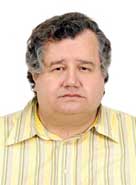 Rodomiro Ortiz
Chair Professor, Genetics & Plant Breeding
Swedish University of Agricultural Sciences, Alnarp, Sweden
Bio
Rodomiro Ortiz obtained his PhD in Plant Breeding and Plant Genetics at the University of Wisconsin-Madison, USA in 1991, and his MSc, Biol., and BSc degrees at Universidad Nacional Agraria La Molina (UNALM), Perú in 1985, 1983 and 1981, respectively. He was researcher at UNALM, Centro Internacional de la Papa (CIP) in Perú, Rutgers University in New Jersey (USA) and International Institute of Tropical Agriculture (IITA) in Nigeria, held a Nordic professorship in plant genetic resources at the Royal Veterinary and Agricultural University (KVL) in Denmark, and was Director of the Genetic Resources and Enhancement Program at the International Crops Research Institute for the Semi-arid Tropics (ICRISAT) in India, Deputy-Director General, Director of Research for Development, Director of the Crop Improvement Division, and Officer in Charge of the High Rainfall Station (Nigeria) and the Eastern and Southern Africa Regional Centre (Uganda) of IITA, and Director of the Intensive Agro-ecosystems Program, Director of Resource Mobilization and Senior Advisor to the Director General at the Centro Internacional de Mejoramiento de Maíz y Trigo (CIMMYT) in Mexico, and served as part-time Special Advisor to the Deputy-Director General Research of the International Center for Agricultural Research in the Dry Areas (ICARDA, Syria), as part-time Science Advisor of the interim Consortium Office of the Consultative Group on International Agricultural Research (CGIAR) and as independent free-lance consultant for various international, regional and national organizations. He has written in excess of 800 reports, of which about 50% are international refereed articles or edited book chapters and with h-index = 51; and has trained 30 students who did their degree thesis under his advice in Africa and Europe. In 1994, the CGIAR awarded IITA the prestigious King Baudouin Award for the multidisciplinary research of the team working in plantain and banana improvement, in which Ortiz was both a hands-on researcher and program leader. In 2010, UNALM Graduate School acknowledges him as an outstanding alumnus in plant breeding due to his international research and teaching. Plant Breeding Reviews dedicated him its volume 36 (2012). He holds a chair professorship on genetics and plant breeding at the Swedish University of Agricultural Sciences (SLU) since 2011.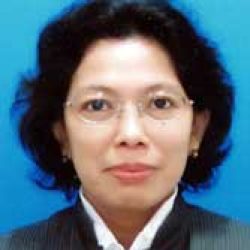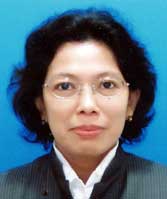 Yasmin Othman
Professor
University of Malaya, Malaysia
Bio
Yasmin is currently Director of the University of Malaya Centre for Innovation & Commercialization and Chairman of University of Malaya's compliance committee, as well as the Vice President of the Innovation and Technology Managers Association Malaysia. She completed her BSc at University of Surrey and MSc at University of Malaya then received a Chevening scholarship to pursue a PhD in Plant Virology at the John Innes Institute, UK. She joined University of Malaya as a lecturer in the Department of Genetics and Cellular Biology and was appointed a full Professor in 2005. She runs an active research group focusing on utilising modern biotechnology strategies to tackle fundamental problems in agriculture as well on issues related to BioPolicies, Bioethics and Biosafety. She has published extensively, filed more than 10 patents and supervised over 12 PhD and 25 MSc students. She is an associate Fellow of the IMBN and the Academy of Sciences Malaysia and was a founding trustee of the National Institutes of Biotechnology Malaysia. She is also a founding member of the Asian Network for Biosafety Education and currently sits on the National Biosafety Board. Yasmin was the first head of the Centre for Research in Biotechnology for Agriculture and Chair of the University's Biotechnology and Bioproduct Cluster (UMBIO). She is also chief editor for the Asia-Pacific Journal for Molecular Biology and Biotechnology. In 2009 she moved from UM for a 3 year secondment to the Ministry of Science Technology and Innovation Malaysia as Undersecretary of the National Biotechnology Division. During her tenure Malaysia launched the Bioeconomy Initiative Malaysia designed to spur growth of the biotechnology industry. Whilst there, she spearheaded the committee which led to the formation of the National Bioethics Council. She has sat on the Board of Directors of MARDI, the Board of Governors of ICGEB, Trieste and was the National Point of Contact (NPC) for UNESCO's Microbial Biotechnology Network and SEA-EU-NET (Biotech).
Her profile can be found in Scientific American World Vision: http://www.saworldview.com/wv/profiles/yasmin-othman/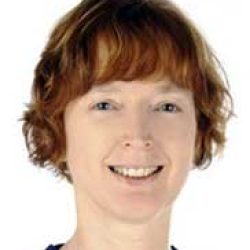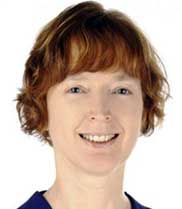 Jennifer Ann Harikrishna
Professor
University of Malaya, Malaysia
Bio
Prof. Dr. Jennifer Ann Harikrishna is a Professor of Genetics & Molecular Biology at the Faculty of Science, University of Malaya. After completing her BSc in Microbiology at the University of Surrey, UK she was awarded a Whitbread Scholarship to pursue her PhD on the molecular genetics of industrial yeast at the Cranfield Institute of Technology, Cranfield University, UK. She graduated in 1990 winning the Chancellors Gold Medal for the most outstanding graduate student of the year. Jennifer then moved to the USA to take up a two year post-doctoral fellowship at the University of California in San Francisco. She moved to Malaysia in 1991, continuing her post doctoral research at the University of Malaya, Department of Biology, before joining TropBio Research Sdn Bhd, a small private plant biotechnology company in 1996. In 2001 she joined the Institute of Bioscience at University Putra Malaysia as an Associate Professor. Prior to re-joining the University of Malaya in 2006, she was an Associate Professor of Biotechnology at the Malaysia University of Science and Technology. Her current research focus is on the functional genomics of moncotolydenous plants including orchid, banana, rice and oil palm. Jennifer became a full Professor at the University of Malaya in 2011 and currently holds 3 research grants, supervises 18 graduate students and is the author of several peer reviewed scientific publications.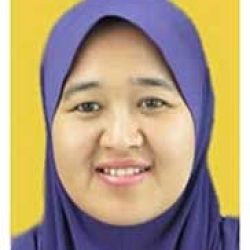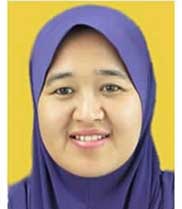 Fatimah Kayat (Project Manager)
Senior Lecturer
University Malaysia Kelantan (UMK), Malaysia
Bio
Fatimah is currently the Dean of Faculty of Agro Based Industry at UMK. She completed her BSc in Genetics at the University of Malaya. She was awarded a National Science Fellowship to pursue her MSc and converted to a PhD on Plant Molecular Breeding at Faculty of Sciences, University of Malaya. She joined UMK as a senior lecturer in the Faculty of Agro Industry and Natural Resources in 2011. Her research interests are in the field of plant breeding, biotechnology, agricultural extension and social entrepreneurship. She has been involved in numerous research projects covering a wide range of areas: molecular markers for resistance to Fusarium in bananas, phylogenetics for species differentiation of Aglaonema, genomic differences in somaclonal variants of banana, risk assessment of Parthenium weed, enhancement of the production of antidiabetic compound from Ficus deltoidea, haploid induction in kenaf among others. She has also been involved with technology transfer to the community and disadvantaged groups. She has supervised 1 PhD and 2 MSc students and currently supervises 1 PhD and 8 MSc students.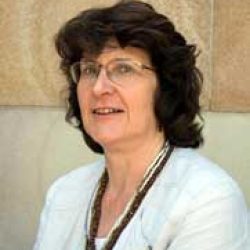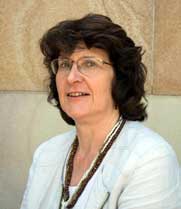 Elizabeth Aitken
Professor
University of Queensland, Brisbane, Australia
Bio
Liz obtained her BSc Hons in Agricultural Science (Crop Science) from Edinburgh University and her PhD in Forest Pathology from Aberdeen University. As a postdoctoral fellow in the UK she worked on transposon tagging of a rust resistance gene at Birmingham University and at the Sainsbury Lab in Norfolk. In 1993 she moved to Australia to the University of Queensland (UQ) where she has remained since.
Much of Liz's research at UQ has focused on diseases of tropical crops in particular banana, ginger and sunflower. Research topics have included the genetics of plant-pathogen interactions, molecular aspects of pathogenicity and disease diagnostics. Her current research includes identification of resistance to Fusarium wilt in diploid banana lines for potential deployment against Fusarium oxysporum f.sp. cubense tropical race 4 (TR4). Other studies include analysis of putative pathogenicity genes including six genes in Fusarium oxysporum affecting banana, strawberry and ginger as well as identification of cryptic plant pathogen species in ginger and sunflower.
Liz has mentored numerous postgraduate students and has a well-established teaching portfolio in plant pathology at all levels from 1st year undergraduate to coursework masters. She has an active commitment within the university in the areas of research integrity and biosafety.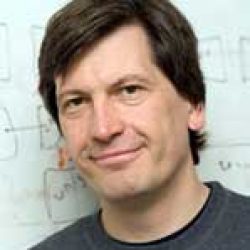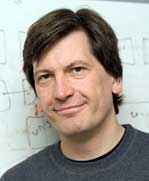 Lukas Mueller
Database Manager
Boyce Thompson Institute, USA
Bio
Lukas Mueller studied Natural Sciences at the Swiss Federal Institute of Technology in Zurich and obtained a PhD from University of Lausanne in 1992. After postdoctoral studies at Stanford, he joined the TAIR database (http://arabidopsis.org/), before directing the Solanaceae database SGN (https://solgenomics.net/) in Steve Tanksley's lab at Cornell University. Since he joined the Boyce Thompson Institute (http://bti.cornell.edu/), breeding databases became another focus, with the creation of databases such as Cassavabase (https://cassavabase.org/) and the banana breeding database (https://musabase.org/).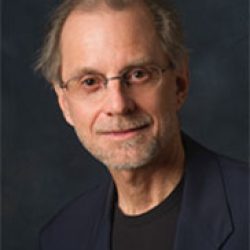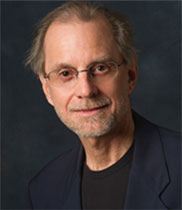 Steve Tanksley
Chief Technology Officer
Nature Source Improved Plants (NSIP), Ithaca, NY, USA
Bio
Steve Tanksley received his Ph.D. in genetics from the University of California, Davis in 1979. He was an Assistant Professor at New Mexico State University before moving to the Department of Plant Breeding & Genetics at Cornell University in 1985. His research has involved the development and utilization of molecular genetic maps in plant breeding and molecular biology. He is the cofounder of a company called Nature Source Improved Plants (NSIP), which encompasses a team of mathematicians, engineers, statisticians, geneticists and software engineers that has developed a new approach to breeding, anchored in the engineering field of Operations Research. He currently serves as the Chief Technology Officer of NSIP and is also a Professor Emeritus at Cornell University.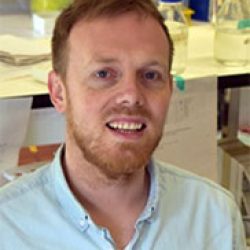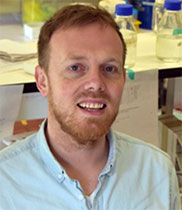 Nico De Storme
Professor in Plant Genetics and Crop Breeding
Katholieke Universiteit Leuven, Belgium
Bio
Nico De Storme has gained his MSc degree in Agricultural Sciences and Bioscience Engineering in 2006 and obtained his PhD on Cell and Gene Biotechnology at the University of Ghent, Belgium in 2013. His main research interests are plant reproductive biology and genome stability and their implications in plant evolution and crop breeding. During his PhD and PostDoc terms, Nico has mainly performed fundamental research on the genetic and physiological control of key meiotic processes, including meiotic cell division and genetic recombination, using the model crops Arabidopsis thaliana and tomato.
In 2018 Nico got appointed full-time Assistant Professor at the Biosystems Department at the KU Leuven to continue his work on plant genetics, genomics and innovative crop breeding. Research in his group is mainly focused on the genetic control of key reproductive processes; including meiosis, gametogenesis and seed development, as well as their adaptive behavior under biotic and abiotic stresses. In parallel, the Plant Genetics and Crop Improvement (PGCI) laboratory uses advanced genomic and biotechnological approaches to facilitate and accelerate the genetic improvement of various crop species, with a primary focus on temperate fruit trees (i.e. apple and pear) as well as tropical fruit species.
Link: https://www.biw.kuleuven.be/biosyst/plantenbiotechniek/Fruitgenetics/LFBB/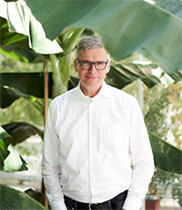 Gert Kema
Professor in Tropical Phytopathology
Wageningen University, The Netherlands
Bio
Gert Kema is professor of tropical phytopathology and acting head of the Laboratory of Phytopathology of Wageningen University, The Netherlands. He obtained a BSc degree in agronomy, a MSc in plant breeding and PhD in phytopathology. He has 38 years of experience in plant pathology, particularly on cereal foliar blights. His research focus is on host and pathogen genetics and genomics, currently specializing on foliar and vascular diseases of tropical perennial crops, primarily banana and coffee. He has published over 115 peer reviewed scientific articles and has editorial responsibilities for the Frontiers in Plant Science Research Topics "Panama Disease of Banana, a Recurring Threat to Global Banana Production" and "Fungal Pathogenesis" and is an editor of PLOS One as well as of the PLOS Channel Crops, Food Security & Food Systems (PLOS One, PLOS BIOLOGY). Together with Prof. André Drenth, Queensland University, he is an editor of a book series on the sustainable cultivation of banana. He is a serial entrepreneur and co-founder of four companies in the field of bioprocessing and production, protection and genetic improvement of banana.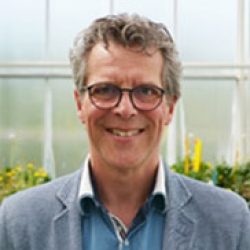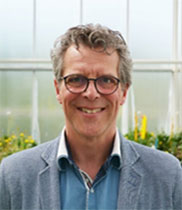 Anker P Sørensen
Vice President New Business
Keygene, The Netherlands
Bio
Anker is an experienced plant breeder and crop innovation expert. As VP New Business at KeyGene, Anker is responsible for development of novel products and novel business opportunities. Anker is experienced in translating market demands into research opportunities and innovative solutions, as well as translating research into valuable business. Anker has initiated the development of novel crop breeding programs at KeyGene, such as the rubber dandelion crop and a novel edible banana breeding program. Anker has served as VP Vegetable Crop Research & Applied Research at KeyGene and as Research Manager and Plant Breeder at Cebeco Seeds Group.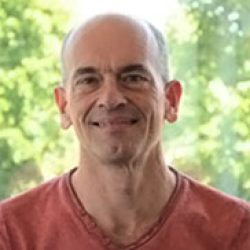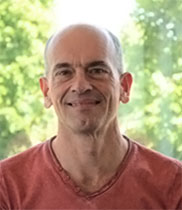 Rene Hofstede
Team Leader
Keygene, The Netherlands
Bio
Rene Hofstede is Team Leader at Keygene, his team executing research on genetics in vegetables and fruit crops, and the application of new technologies in breeding. He is responsible for the application of novel technological opportunities to solve practical breeding challenges. Studying Plant Breeding at the Wageningen University he was educated as a breeder. He previously worked for 17 years at the plant breeding company De Ruiter Seeds as Team Leader: molecular biology and cell biology, where he gained ample experience in the application of new technologies in breeding, and a profound understanding of breeding programs and related problems.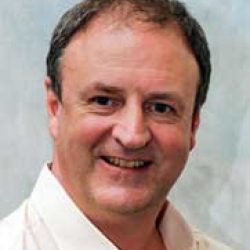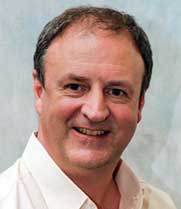 Altus Viljoen
Professor
Stellenbosch University, Stellenbosch, South Africa
Bio
Altus Viljoen obtained a PhD degree in 1994 from the University of the Free State, South Africa. He was thereafter employed by the ARC-Grain Crops Institute, the University of Pretoria and Stellenbosch University, where he currently serves as chairperson of the Department of Plant Pathology. His research involves the protection of agricultural crops against Fusarium diseases; including the use of plant resistance, biological control and cultural control in an integrated disease management strategy. Aspects related to fungal genetics and genomics, epidemiology, and the isolation and identification of genes associated with resistance in plants are also addressed in his research on banana, maize and wheat. Viljoen coordinates an African consortium dealing with Foc TR4, a fungus threatening banana production globally. In 2014 Viljoen was selected a Chinese National Foreigner Expert. He currently also assists the FAO in establishing a Global Program on Foc TR4.