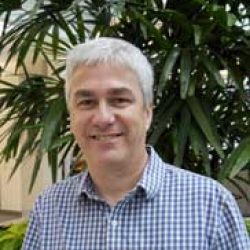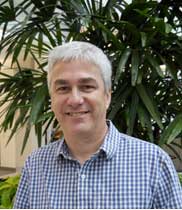 Steve Rounsley (Chair)
Senior Director
Applied Genomics Genus plc
Bio
Steve Rounsley is the Senior Director of Applied Genomics for Genus plc. Originally from the UK, Steve earned his PhD in Biology from UC San Diego where he studied the molecular control of flower development in Arabidopsis. In 1995, he transitioned into full-time bioinformatics with a postdoc at TIGR, where he led a team sequencing the Arabidopsis genome. Since that time, he has held positions in large multinational companies, a small startup company, the Broad Institute and run his own lab at the University of Arizona. In 2016, he joined Genus plc, a company focused on pioneering the improvement of animal genetics to nourish the world. In this current role, he is responsible for the acquisition and use of genomic information for a portfolio of breeding and biotechnology projects. In addition, he has worked with the cassava community for the last decade to aid in the adoption of genomic tools for improving cassava varieties for smallholder farmers in Africa. He serves on the Scientific Advisory Boards for a number of projects funded by the Bill & Melinda Gates Foundation including NextGen Cassava, GOBII and EABBP.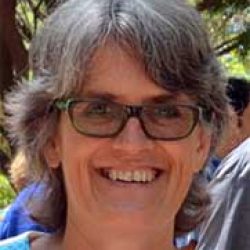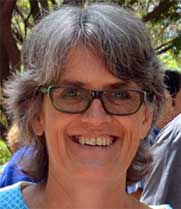 Eva Weltzien-Rattunde (Member)
Honorary Research Fellow
University of Wisconsin – Madison, USA with the Jahn Research Group
Bio
Eva Weltzien's research has focused on the effective use of sorghum, pearl millet and barley genetic resources for variety development and seed systems that best meet women and men farmers' needs in dryland production areas, such as the Syrian Steppe, the Thar desert of Rajasthan, India, and sub-Sahelian zones of West Africa. For the past 17 years she has coordinated research on sorghum improvement in West-Africa for ICRISAT with a focus on developing methodologies for participatory plant breeding to address farmers' production constraints and meet family needs for food and other products derived from cereals. Her research on enhancing local seed systems has resulted in an active network of farmer seed producer cooperatives in several West-African countries. In 2015 she was awarded the 'Justus von Liebig Prize for World Nutrition', jointly with her husband Fred Rattunde, for these efforts. She received her Doctorate degree from the Technical University of Munich, Germany, after studies at the University of Hohenheim, Germany, and Iowa State University, USA. She is now an honorary Research Fellow of the University of Wisconsin (Madison), WI, USA.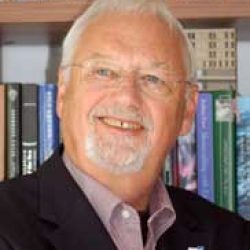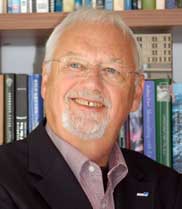 Richard Sikora (Member)
Prof. Emeritus, INRES-Plant Protection
University of Bonn, Germany and Consultant for Integrated Pest and Disease Management
Bio
Richard Sikora obtained his PhD in Plant Pathology at the University of Illinois, USA in 1970. After a one year appointment as visiting Assistant Professor at G.B. Plant Agricultural University in India, he joined the University of Bonn in Germany. He was appointed University Professor in 1990 responsible for research and teaching in plant protection in the tropics and subtropics. He has trained a large number of PhD and MS students in both basic and applied science as it relates to integrated pest management with a major portion of the research conducted in Africa, Middle East, South East Asia and Central America. He has been given many awards for his team's training and research accomplishments and is honorary fellow of a number of scientific organizations. He has experience with plant parasitic nematodes, insects and fungal pathogens on a range of tropical food crops. Presently he is convener of a Think-tank on Sustainable Intensification of Agriculture located at STIAS in Stellenbosch, South Africa.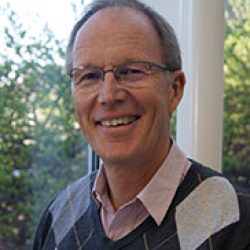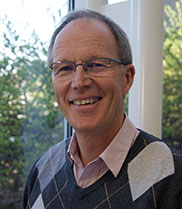 Klaus Koehler (Member)
Dow Dupont
NA Corn Breeding Logistics Lead, Corteva Agriscience
Bio
After earning a PhD in Plant Breeding at the University of Hohenheim, Germany in 1986, Klaus Koehler began his professional career at KWS Saat AG in Germany. In 1988 he moved to United States to establish a proprietary corn breeding program as Director of Research for KWS Seeds, gradually expanding to several Midwest breeding stations and a winter nursery site in Puerto Rico. In 1999 Klaus became Global Corn Breeding Leader in Aventis Crop Science (acquired by Bayer CropScience), directing corn breeding programs in Europe, North America, Asia, North Africa and South America as well as a transgenic trait development facility in Champaign, Illinois. From 2004 to 2006 Klaus was a consultant for the Sehgal Family Foundation for corn breeding in Egypt and India. In 2006, Klaus joined Dow AgroSciences as North American Northern Corn Breeding Leader and became the Global Temperate Corn Breeding Leader in 2009. In this role, he developed the corn breeding strategy to adopt di-haploid technology, genomic prediction and novel decision making tools. Since 2014 he became North American Breeding Leader, responsible for all breeding activities here in corn, soybeans, cotton and sunflower. Klaus Koehler is also the past President of the North American Plant Breeders Association. From 2015 to 2017 consulted at the IGSS project at BecA, Nairobi. Since December 2017 Klaus became NA Corn Breeding Operations and Logistics Lead for Dow Dupont and since 2019 is NA Corn Breeding Logistics Lead at Corteva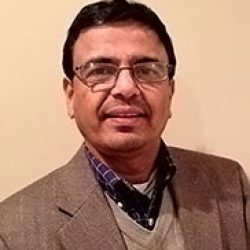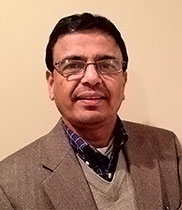 Khusi R. Tiwari (Member)
Principal Plant Breeder
Bayer Crop Science, USA
Bio
Khusi R Tiwari grew up in a small farm in central Nepal and completed undergraduate education from Rampur, Nepal. He joined Department of Agriculture- Nepal Agriculture Research Council (NARC) as an agronomist and worked for ten years as a cowpea and chickpea breeder and collaborated with IITA and ICRISAT during 1987-1991. In 1992, Khusi started graduate studies and completed Ph.D. in 1998 from University of Manitoba, Canada in Genetics and Plant Breeding. He did a year of post doc at University of Saskatchewan, Saskatoon, Canada where he was instrumental to develop molecular makers for disease resistance genes in Field pea, Lentil and Chickpeas.
Dr. Khusi R. Tiwari is a Principal Plant Breeder focused on Genetics and Plant Breeding Research for the last 20 years in the USA. He collaborates with scientists/breeders globally from Asia, Africa, Europe, South America to develop new crop varieties which are high yielding and disease resistant. He worked for Pioneer Hi-Bred International Inc. (now Corteva Agriscience) as a Plant Breeder during 1999-2010 and developed several high yielding corn hybrids for the Southern USA and Europe. Currently, he is working as a Principal Plant Breeder for Bayer Crop Science and leads Late maturity (120RM) corn pipeline to develop new hybrids for the Southern USA. His research interests are in germplasm introgression, breeding for disease resistance, drought tolerance and application of molecular markers and new breeding technologies in plant breeding. Dr. Tiwari has published several research articles in peer reviewed journals and book Chapters. Hybrids developed by Dr. Tiwari are widely grown in Southern USA, Europe and South America. He has been granted more than 50 US patents from the US patent office in crop plants. Dr. Tiwari is a member of Crop Science Society (CSSA), American Society of Agronomy (ASA), National Association of Plant Breeders (NAPB) and a life member of Association of Nepalese Agricultural Professionals of Americas (NAPA). He is also an adjunct Professor at Mississippi State University, Mississippi, USA and Agriculture and Forestry University (AFU), Rampur, Nepal.