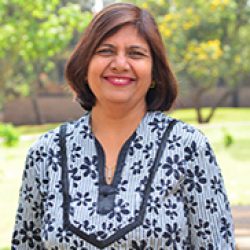 Leena Tripathi (Chair)
R4D Director | IITA-Eastern Africa
IITA, Tanzania
Bio
Leena Tripathi is a Plant Biotechnologist with experience in the genetic improvement of important staple food crops to control diseases and pests. She is the Director for Eastern Africa and Leader of the Biotechnology research group at the International Institute of Tropical Agriculture (IITA). She also provides science leadership as a faculty member of various institutions, such as Adjunct Professor at the University of Queensland, Australia and Faculty member of BecA/ILRI hub, and Support Leader for the CGIAR Research Program Root, Tubers and Banana (CRP-RTB). She is serving as Editorial Board Member for Plant Biotechnology Journal, Frontiers in Genome Editing, Scientific Reports, and Plant Cell Reports. Besides, she is also an active member of many scientific societies and serving as a GMO expert. Her scientific contributions have been recognized internationally through several awards and honors, such as excellence awards for outstanding scientist and publications. She has been honored as an elected fellow of the American Association for the Advancement of Science (AAAS) for contributions to Agriculture.
After obtaining a Ph.D. in Plant Molecular Biology, she began her career as a Research Scientist at the University of North Carolina, USA. After that, she has worked for over 21 years at IITA in Nigeria, Uganda, Kenya, and Tanzania. She has been promoted through the ranks to her current position as the Eastern Africa Hub Director. Her team has successfully established a robust genetic transformation platform for the banana at IITA to develop genetically modified and genome-edited products and transfer these technologies to national agricultural research systems in Africa and beyond. Her group's research outputs have been published in about 100 articles in refereed journals with high impact factors like Nature Biotechnology or book chapters. Her research has been featured in more than 200 national and international news articles and documentary films like CNN- Earth's Frontiers and Food Evolution.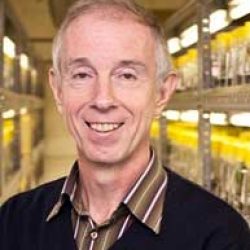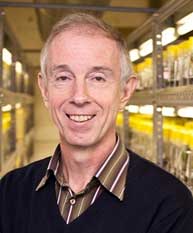 Rony Swennen
Project Coordinator | Banana Breeder
IITA, Arusha, Tanzania
Bio
Rony Swennen obtained his PhD at KU Leuven, Belgium in 1984. After a brief research stay in the Canary Islands, Spain, he joined IITA in 1979 as the first scientist at IITA's High rainfall substation, Onne, Nigeria. There he started plantain research initially focusing on physiology in support of agronomy, and taxonomy. He became Associate Scientist (1982), Research Coordinator (1985), and in 1987 Core Scientist. He initiated and run the plantain breeding program that resulted in black sigatoka-resistant plantain hybrids for which IITA was awarded the International King Baudouin Award.
In 1990 he became Senior lecturer at KU Leuven University and by 1997 full professor. His group also developed the first transgenic bananas in the early 90s with field tests in two locations.
He joined IITA again as banana breeder in 2013.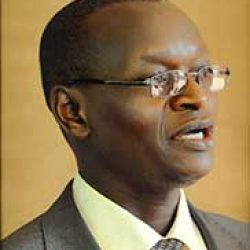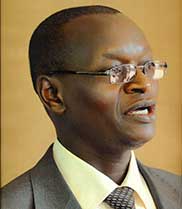 Jerome Kubiriba
Seed Delivery & Variety Release Research Theme
NARO, Kampala, Uganda
Bio
A Senior Research Scientist, specialised in Plant Disease Epidemics control for improved livelihoods of the farming and consuming communities. He has been engaged in the development of technologies and actively mobilizing banana value chain actors to utilise the technologies. He currently leads a vibrant team of scientists and other actors for the promotion of the banana industry in Uganda and beyond. Within the ABBB breeding project, he is specifically charged with releasing banana hybrids in Uganda and Tanzania.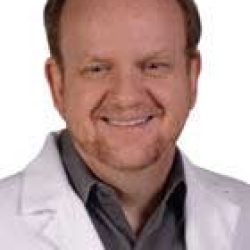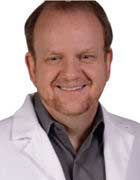 Al Brown
Breeding Research Theme
IITA, Arusha, Tanzania
Bio
Allan Brown obtained his PhD from the University of Illinois in 2004 and has considerable experience with both conventional and marker-assisted breeding of several vegetable and fruit crops. Throughout his academic and professional career he has worked with sweet corn (University of Minnesota), chili peppers (New Mexico State University), broccoli (University of Illinois), peas (Washington State University), and peach and blueberry (North Carolina State University). At NCSU, he was the lead PI on an international collaborative project to generate the first genomic draft sequence of blueberry (Vaccinum corymbosum) and was the first researcher to use high density SNP arrays of rapeseed to generate saturated genetic linkage maps of related plant species. While on the faculty of NCSU, he served as an inaugural member of the Plants for Human Health Institute and conducted collaborative research with industry partners to identify genetic factors in broccoli and blueberry that enhanced or modified the profiles of nutrients and phytochemicals in plants that are associated with human health (calcium, iron, zinc, glucosinolates, carotenoids, and flavonoids). He is a believer in translational science and believes that we can and should bridge the gap between basic and applied research to find real-world solutions to agricultural and health concerns.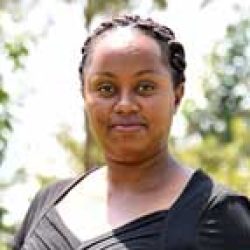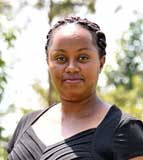 Brigitte Uwimana
Pre-Breeding Research Theme
IITA, Kampala, Uganda
Bio
Brigitte Uwimana obtained her PhD degree from Wageningen University and Research Center (Netherlands) in 2011. She also received a MSc degree in Plant Sciences with a specialization in Plant Breeding and Genetic Resources in 2007 from the same university. She joined IITA as a Postdoc Banana Breeder in 2013. She was first based in Arusha, Tanzania. In 2015 she moved to IITA – Uganda and started working as a banana molecular breeder in 2016. She is now based at Namulonge/Sendusu (Uganda) where she oversees banana breeding activities of East African Highland Bananas, entailing the development of molecular tools.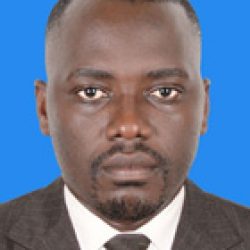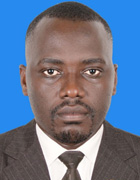 Ivan Kabiita Arinaitwe
Pre-Breeding Research Theme
NARO, Kampala, Uganda
Bio
Mr. Arinaitwe Ivan Kabiita is a banana breeder at the National Banana Research Programme of the National Agricultural Research Organisation (NARO)-Uganda. He holds a Doctorate Degree in Genetics and Molecular Biology from the University of Malaya. He holds an MSc in Plant Breeding and Seed Systems and a BSc in Botany and Zoology, both from Makerere University, Uganda. Ivan started his career as a Laboratory Technician at a private tissue culture laboratory called Agro-Genetic Technologies (AGT) in 2007. He later the joined International Institute of Tropical Agriculture (IITA) in Uganda as Research Assistant with the banana biotechnology department. In 2009, Ivan joined the National Banana Research programme under NARO-Uganda at the National Agricultural Research Laboratories (NARL) working as a banana breeder. He has been a member of the team responsible for the development and release of East African Highland Banana (EAHB) hybrids (NAROBan 1, 2, 3, 4 and 5) in Uganda with farmer preferred traits such as increased yield and resistance to pests and diseases.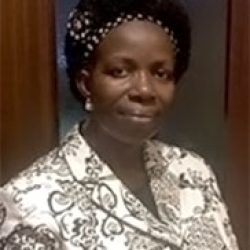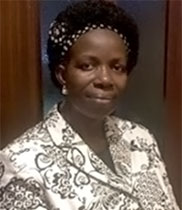 Priver Bwesigye
Breeding Research Theme
NARO, Kampala, Uganda
Bio
Priver Namanya Bwesigye is a Senior Research Officer and the Program Leader for the National Banana Research Program at NARO, Uganda. She obtained her PhD in 2010 from Queensland University of Technology in Australia in Plant Biotechnology. Priver began her research career in Banana in 1993 in banana nematology. She pioneered the establishment of banana tissue culture, embryo culture and banana cell suspensions systems in support of banana conventional breeding and biotechnology at NARO. With these systems in place, NARO released the first six disease resistant conventionally bred Matooke hybrids in Uganda. Her doctoral research forms part of the initial functional studies in the development of banana derived genes for enhancement of pro-Vitamin A (pVA), a technology that was adopted at NARO, leading to the development of genetically modified Matooke with enhanced levels of pVA. She is one of a team of NARO scientists in banana biotechnology that established systems for genetic engineering of banana, confined field trails, and support to the evolving development of Uganda's biosafety framework. Priver is an award winner of Christian Bonte- Friedheim's Award 2004 for Best Young Scientist in ASARECA [Association for Strengthening Agricultural Research in Eastern and Central Africa].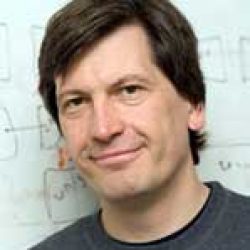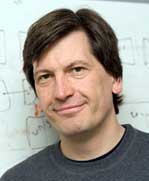 Lukas Mueller
Data Management Research Theme
Boyce Thompson Institute, USA
Bio
Lukas Mueller studied Natural Sciences at the Swiss Federal Institute of Technology in Zurich and obtained a PhD from University of Lausanne in 1992. After postdoctoral studies at Stanford, he joined the TAIR database (http://arabidopsis.org/), before directing the Solanaceae database SGN (https://solgenomics.net/) in Steve Tanksley's lab at Cornell University. Since he joined the Boyce Thompson Institute (http://bti.cornell.edu/), breeding databases became another focus, with the creation of databases such as Cassavabase (https://cassavabase.org/) and the banana breeding database (https://musabase.org/).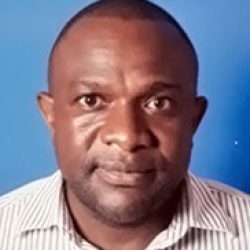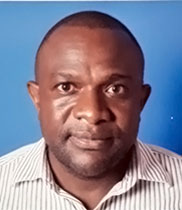 Mpoki Shimwela
Seed Delivery & Variety Release Research Theme
TARI-Maruku, Tanzania
Bio
Mpoki Shimwela, is a senior agricultural research officer and national coordinator of banana research program with Tanzania Agricultural Research Institutes (TARI). He is based in TARI-Maruku in north west Tanzania and has been with TARI since 2007. His research activities focus in identifying and solving economically significant problems affecting the banana industry in Tanzania. He obtained his PhD in Plant Pathology from the University of Florida in 2016 and his MSc in Plant Science (Plant Pathology and Entomology) from Wageningen University, 2011. He is currently involved with three large banana projects: Accelerated Breeding Better Banana (ABBB), Improving scalable banana agronomy for small scale farmers in highland banana cropping systems in East Africa, and Addressing Vitamin A deficiencies in the Great lake countries through Banana-based foods.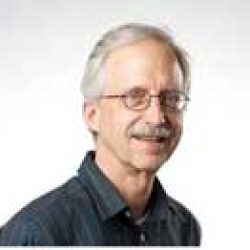 Jim Lorenzen (ex officio Member)
Program Coordinator | Senior Program Officer
Agricultural R & D group, Bill & Melinda Gates Foundation, USA
Bio
Jim Lorenzen, as Senior Program Officer in the Agricultural R&D group at the BMGF, has a primary focus on crop improvement of the clonal staple food crops, with some involvement in developing essential tools for seed systems and improved management practices. Prior to joining the Foundation, he was a potato researcher for over 20 years (Physiology, Germplasm Enhancement, Molecular Biology), then worked as a banana breeder for 6 years. In addition to faculty positions in the USA (NDSU, University of Idaho), he has worked in Bangladesh, Nepal, Thailand, Uganda, and Tanzania. He currently oversees grants on banana, cassava, sweet potato, and yam.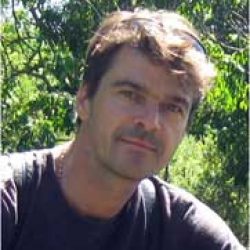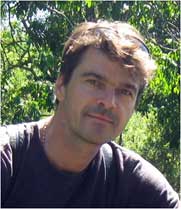 Danny Coyne (Secretary)
Project Manager | Soil Health Scientist
IITA, Nairobi, Kenya
Bio
Danny Coyne has worked in tropical agriculture since 1989, beginning as a village extension officer in rural Tanzania. He has spent most of his working life traversing Africa, working at both the national program and international research institute levels. He gained his PhD from University of Reading, UK, and MSc in Agricultural Research and Development from University of East Anglia, UK. He has in depth experience of working with a range of important tropical food crops, such as banana, cassava, yam, rice as well as various other crops and cropping systems. With specialization in plant nematology, he is one of few (yet increasing) nematologists in Africa. Of late he has broadened into the wider field of soil health in relation to plant host-pest-antagonist relations and the ecological aspects. Training underscores all of his work, whether at the farmer, technician, or academic level.