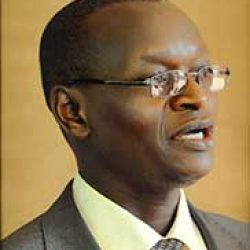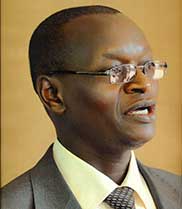 Jerome Kubiriba
Work Package 1 | Banana Breeder
NARO, Kampala, Uganda
Bio
A Senior Research Scientist, specialised in Plant Disease Epidemics control for improved livelihoods of the farming and consuming communities. With a background in plant pathology he has 22 years' experience in generation of technologies and actively mobilizing banana value chain actors to utilise the technologies. He currently leads a vibrant team of scientists and technicians working on generation and promotion of technologies for increased production and utilization of the banana crop in Uganda and beyond. For the breeding project, he is charged with increasing Matooke and Mchare breeding pipeline performance by 15-20%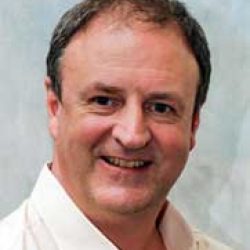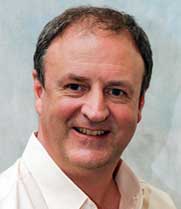 Altus Viljoen
Work Package 2 | Professor
Stellenbosch University, Stellenbosch, South Africa
Bio
Altus Viljoen obtained a PhD degree in 1994 from the University of the Free State, South Africa. He was thereafter employed by the ARC-Grain Crops Institute, the University of Pretoria and Stellenbosch University, where he currently serves as chairperson of the Department of Plant Pathology. His research involves the protection of agricultural crops against Fusarium diseases; including the use of plant resistance, biological control and cultural control in an integrated disease management strategy. Aspects related to fungal genetics and genomics, epidemiology, and the isolation and identification of genes associated with resistance in plants are also addressed in his research on banana, maize and wheat. Viljoen coordinates an African consortium dealing with Foc TR4, a fungus threatening banana production globally. In 2014 Viljoen was selected a Chinese National Foreigner Expert. He currently also assists the FAO in establishing a Global Program on Foc TR4.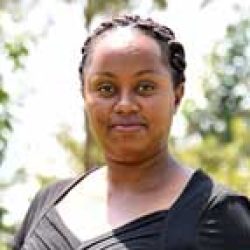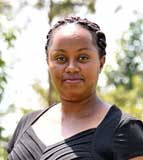 Brigitte Uwimana
Work Package 3 | Banana Molecular Breeder
IITA, Kampala, Uganda
Bio
Brigitte Uwimana obtained her PhD degree from Wageningen University and Research Center (Netherlands) in 2011. She also recieved a MSc degree in Plant Sciences with a specialization in Plant Breeding and Genetic Resources in 2007 from the same university. She joined IITA as a Postdoc Banana Breeder in 2013. She was first based in Arusha, Tanzania. In 2015 she moved to IITA – Uganda and started working as a banana molecular breeder in 2016. She is now based at Namulonge/Sendusu (Uganda) where she oversees banana breeding activities of East African Highland Bananas, entailing the development of molecular tools.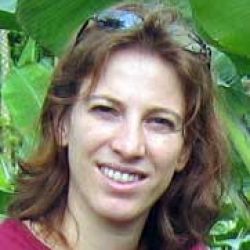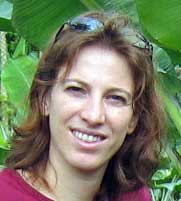 Inge Van den Bergh
Work Package 4 | Senior Scientist and ProMusa coordinator
Bioversity International, Leuven, Belgium
Bio
Inge is a Senior Scientist at Bioversity International, leading the "Banana Genetic Resources & Management Systems Science Domain". She is developing and leading the organization's research agenda in the area of banana germplasm evaluation and Participatory Varietal Selection (PVS) for adaptive, end-user-preferred traits. She is Bioversity's focal point to the CGIAR Research program on Roots, Tubers and Bananas (RTB) and coordinates the banana knowledge-sharing platform ProMusa (http://www.promusa.org). Within the current project, Inge leads the work-package on the regional testing of new hybrids for East Africa. Inge holds a PhD in Applied Biological Sciences from the Catholic University of Leuven, Belgium.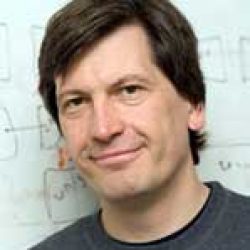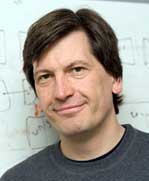 Lukas Mueller
Work Package 5
Boyce Thompson Institute, USA
Bio
Lukas Mueller studied Natural Sciences at the Swiss Federal Institute of Technology in Zurich, and obtained a PhD from University of Lausanne in 1992. After postdoctoral studies at Stanford, he joined the TAIR database (http://arabidopsis.org/), before directing the Solanaceae database SGN (https://solgenomics.net/) in Steve Tanksley's lab at Cornell University. Since he joined the Boyce Thompson Institute (http://bti.cornell.edu/), breeding databases became another focus, with the creation of databases such as Cassavabase (https://cassavabase.org/) and the banana breeding database (https://musabase.org/).